"We are not a product of our circumstances, we are a product of our decisions"
What they had to say…
I'm most humbled by the kind words from the legendary Les Brown and his daughter, Dr. Ona Brown, who are among my Dream Team of magnificent teachers and mentors.
Our Mission
Improve the human condition with ground-breaking brain science and innovation-driven systems and services that enable businesses and teams to thrive in an increasingly complex world.
Our Vision
A future where Human-First Performance Systems™ becomes the leading brain-based model for exceeding performance metrics and future-readiness for the individual, the company, the community, and the world.
Department Heads

Engineering and Business
Human Resources and Talent Development

Technical & Business Teams
Fast-track High Potentials
Small/Medium Growth Businesses
C-Level
Executive Management
Technical & Business Teams
High Potentials

"innovative and forward thinking ideas"
Adriana is a creative, high energy marketing professional, with innovative and forward thinking ideas. My experience with her is that she gets the job done and with a healthy dose of fun along the way. I love working with Adriana and would recommend her services to any company's performance strategies.
Jan Hunter
Consultant, Watson Wyatt Worldwide
Strong learning cultures outperform the competition at a business and personal level.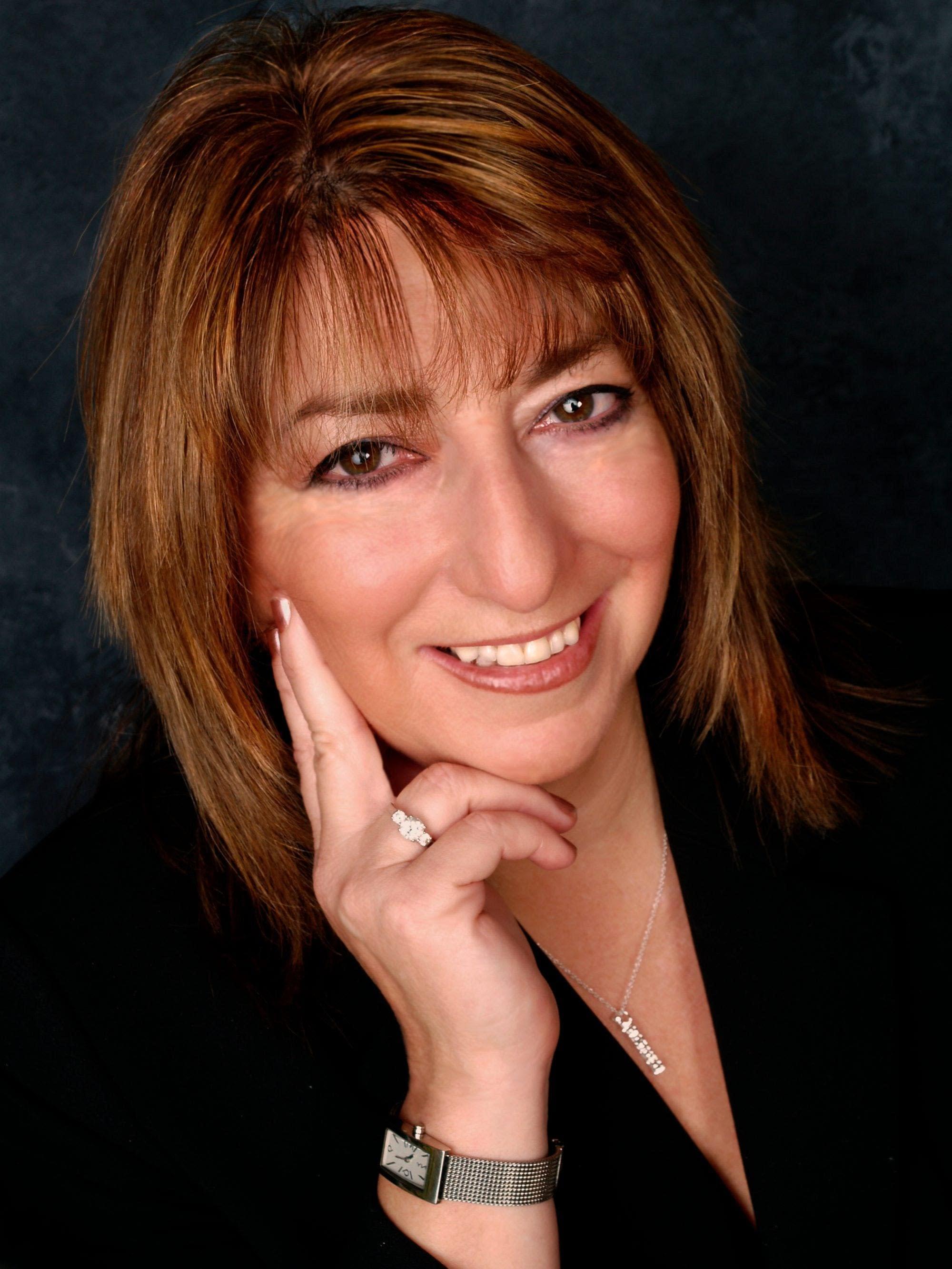 Founder and Managing Partner, MarketTecNexus, LLC
(Former) Founder and CEO, NanoTecNexus Learning Group, Inc
(Former) Founder and CEO, NanoTecNexus Inc.
(Former) Founder and CEO, NanoBioNexus Inc.
(Former) Founder and Managing Partner, Agile Solutions, LLC

Hi, I'm Adriana Vela
Here are a few career highlights as a short introduction.
Led high-profile, million-dollar initiatives and programs.
Managed cross-functional programs with engineering, marketing, PR, and sales.
Drove the creation of a new sales channel to recapture revenue.
Masterminded strategy to create new PCI Industry Standard in the high-tech industry.
Launched dozens of technology products to market.
Subject matter expert for press and industry analysts.
Developed programs to restore customer confidence.
Startup advisor on fundraising, technology/market validation, partner acquisition, go-to-market, and PR strategies.
Partner in a $20M, 5-year NIH grant with the University of CA, San Diego, the UCSD School of Medicine, and the Moores Cancer Center.
Certified Business Coach – Brian Tracy International System
TTI Certified Professional Behaviors Analyst (CPBA)
TTI Certified Professional Motivators Analyst (CPMA)
TTI Certified Professional – Emotional Intelligence (EQ)
Awards
Speaker Certificate of Appreciation
"10 Years of Service and Dedication" Award
Athena Pinnacle Award – Individual in Technology
Recognition Award
30th Annual Bronze Telly Award
2008 Brindis Honoree Award
Letter of admiration and thank you from US Senator, Dianne Feinstein
NanoBioNexus Visionary Award
"You Made It Happen" Recognition Award
Outstanding Accomplishments Award
Conference Recognition Award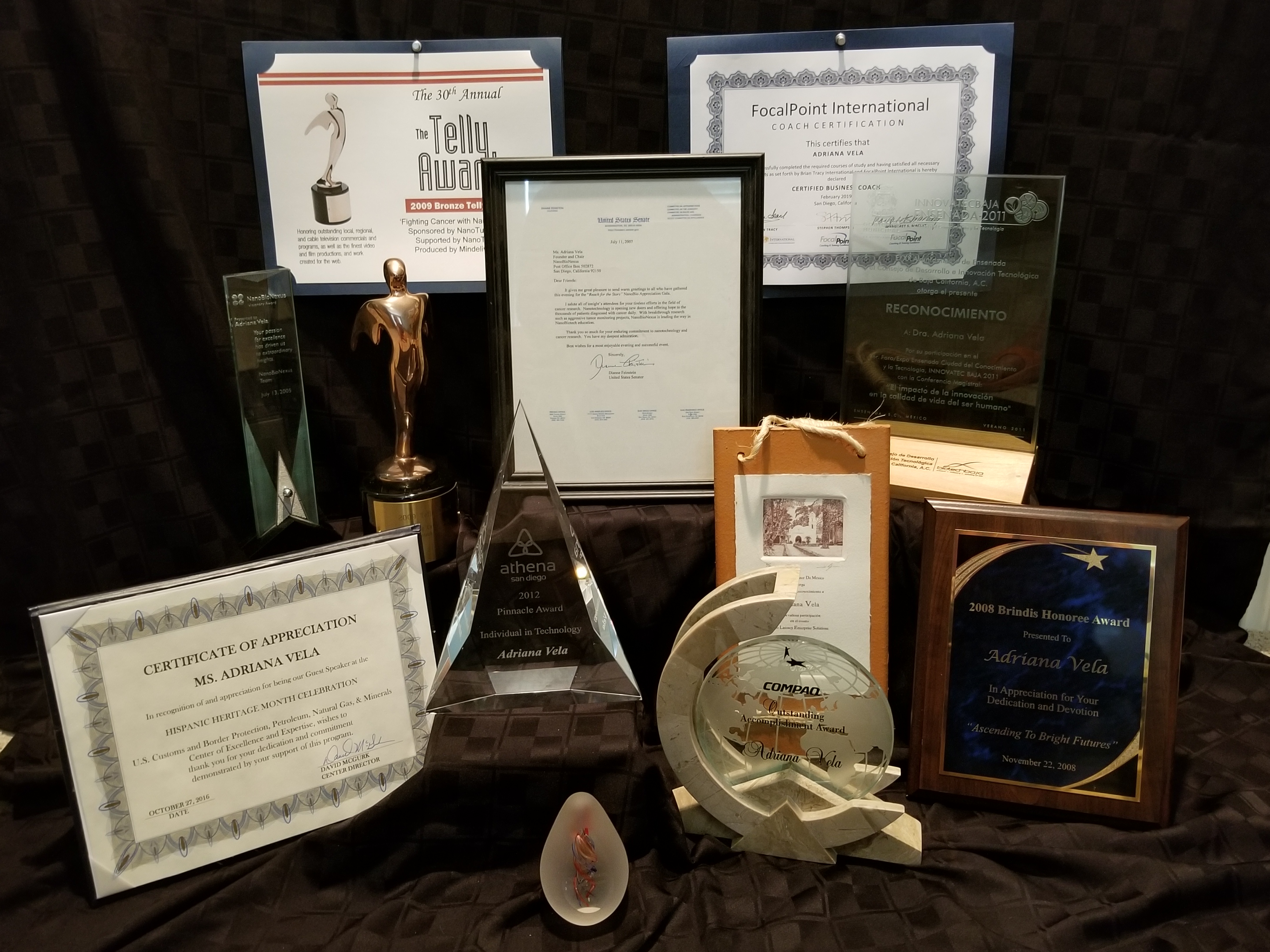 Publications
STRATEGIC PERSPECTIVES: Tiny particles with big implications: Nanotechnology and the FDA


Wolters Kluwer Health Law Daily

NanoTechnology: A lifeline for drying pharma pipelines?


Pharmaceutical Technology Europe

Venture Funding May Start Returning to Nanotechnology


San Diego Business Journal

Give & Take


PM Network Magazine- Project Management Institute

Best Practices Operations Manual – Centers of Cancer Nanotechnology Excellence


National Cancer Institute

The Experts Debate How Big Nascent Nanotech Industry Will Become


San Diego Business Journal

Minds to Market: A Global Analysis of University Biotechnology Transfer and Commercialization


Milken Institute

IT Meets Life Science


Hispanic Business Magazine
We Want to Make The World a Better Place
"Where Everyone Wins More Than They Put In"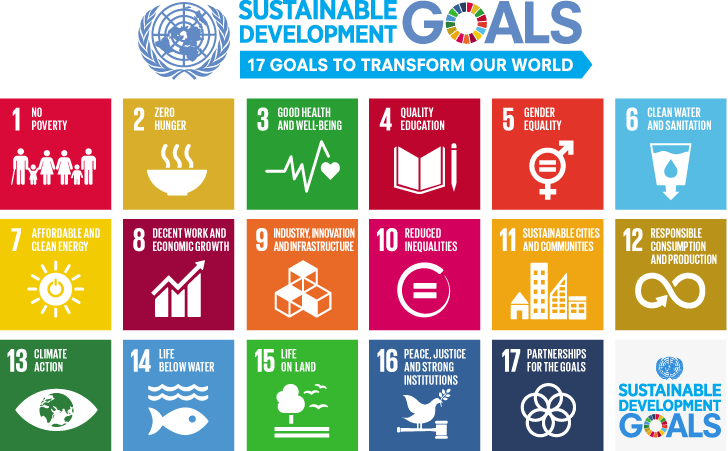 MarketTecNexus will continue advocating for the United Nations adding the 17 Sustainable Development Goals conversation and awareness in our message. To do this, we strategically partner with social enterprises like the RTG Group to drive social impact for businesses.