Talent Diagnostics and Insights
Where Science Meets Business for Leaders, Professionals, and Teams
Not all assessments are created equally. Invest only in tools that offer the highest level of validation, reliability and that are proven to be 100% bias-free.
Knowing Thyself
"An unexplored life is not worth living."

– Socrates
Without a clear purpose and meaning of self, it is virtually impossible to truly know how do you show up during a crisis.  How adaptable you truly are or understand what are your underlying biases and blind spots are. These are all critical questions in today's modern world.
How The Brain Makes Decisions
"The most difficult thing is the decision to act, the rest is merely tenacity."

– Amelia Earhart
On average, we make 35,000 decisions each day – 226.7 decisions each day on just food alone. Neuroscience research studies and sophisticated mathematical models and technologies allow us to understand more about the brain's function and how decisions are made.
Global Leader in Revealing Human Potential
Tools That Help Your People
Our human-first performance systems provide neuroscience-backed diagnostic tools that have a measurable impact on your people and your business. Today the workplace is unrecognizable but teams are returning to the physical workplace in some companies. As a licensed and certified partner of TTI SI, we deliver the proven and perfected art of empowering leaders, teams, and entire organizations. Rigorous data analysis by research teams and statisticians has earned EEOC and OFCCP compliance making us 100% bias-free.
Select and attract the best talent
Enhance Team Dynamics and Performance
Onboarding and Integrating
The Science Behind Our Talent Diagnostic Tools
We are different and proud of it. It makes us better because our science is backed by over 35 years of brain science research, we are validated by EEOC and OFCCP to be 100% bias-free, peer-reviewed by neuroscience research communities. More importantly, unlike others, we back what we say.
Observable Behaviors
Success in life, work, and relationships stems from understanding and having a sense of self – of deeply comprehending who you are, what you do and how you do it.
Motivators and Driving Forces
Whereas Behaviors illustrate the HOW of our actions and decision-making, Motivators explain the WHY behind our actions and passions. This identifies the windows through which an individual views the world.
Acumen
Possessing a high level of acumen means someone has the ability to make good judgments and quick decisions due to their natural abilities and/or capacities.
Competencies
While not every job required the development of all 25 competencies, this science examines the level of each competency in order to identify which areas need to be developed further for a current or future role.
Emotional Intelligence (EQ)
The ability to understand one's own and other people's emotions in the decision-making process is critical in facilitating high levels of collaboration and productivity and achieving superior performance in the workplace.
Science-based Diagnostic Reports
The industry-leading force helping organizations across the globe improve hiring, retention, engagement, and training with effective, validated, and reliable diagnostic assessment tools since 1984.
Recruit and Retain Effective Teams
"By implementing Talent Insights in our company's hiring process, we slashed our turnover rate in half, saving the company >$500,000 a year."
Job Benchmarking
"By investing in Job Benchmarking, you'll secure the talent necessary for success while eliminating common biases often associated with the hiring process."
Emotional Quotient™ (EQ)
"After assessing our staff, implementing EQ training, and working on employees' specific work strategies, we saw a 25% increase in annual profits."
Engagement Insights
The new world of work needs new tools. The Talent Insights Engagement Report is the latest offering that serves as your guidebook for managing the reboarding process. It is the best tool for engaging, reboarding and optimizing your organization.
Acumen Capacity Index
Based on the science of axiology, this diagnostic measures how a person thinks or processes information. It measures our capacity and clarity of understand of the world and ourselves while revealing the blind spots that are created by our emotional biases.
OD and 360 Performance
The need for accurate and timely assessment of organizational development priorities has never been more important than in today's rapidly evolving workplace.
Stress Quotient™
Stress-related ailments cost the nation $300 billion every year in medical bills and lost productivity. There has never been a more important time than now to accurately diagnose seven types of stress across 17 sub-segments for an accurate snapshot of your organization's health.
How We Stay Ahead Of The Competition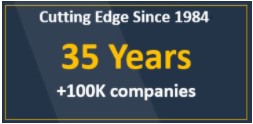 Full Suite of Tools
Unlike some companies that base their offerings on one assessment, we provide multiple sciences with integration capability so that you receive all pieces of the puzzle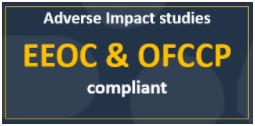 100% Bias-free
Adverse Impact studies determine whether you are discriminating against any protected groups of people. Our assessments are safe to use for hiring, allowing companies to identify the best person for the job.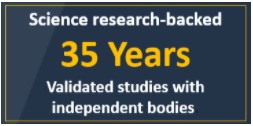 Peer-reviewed
Unlike most companies, we provide proof of our validity and reliability through published studies and peer-reviewed papers that are supported by neuroscientific reseach bodies.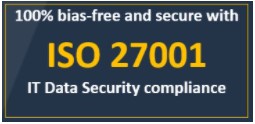 Data security
To ensure the proper processes and procedures are in place to protect you, our network and ourselves, our partner, TTI SI has an ISO 27001 compliant Information Security Management System (ISMS).
Achieve Clarity
Regain your power through clarity with an established foundation, personal strategic planning, benchmarking and measuring, constraint analysis, and more.
Build Prosperous Relationships
Achieve your stated goals through improved interpersonal communication, development of emotional intelligence (EQ), and enhance performance and productivity through relationships.
Manage Stress and Conflict
Most stress goes unnoticed or misdiagnosed and often leads to conflict. Research shows that 87% of employees worldwide are stressed and emotionally disconnected from their workplaces due to stress.   Unaddressed, the impact of conflicts and stress is felt by entire teams or the entire business.
Upskill on Negotiation
Negotiation skills do not come naturally to most people yet our modern business world calls for developing this very important skill. Your ability to negotiate is an essential soft skill needed to navigate the more complex, collaborative work demands of the digital age.
Frequently Asked Questions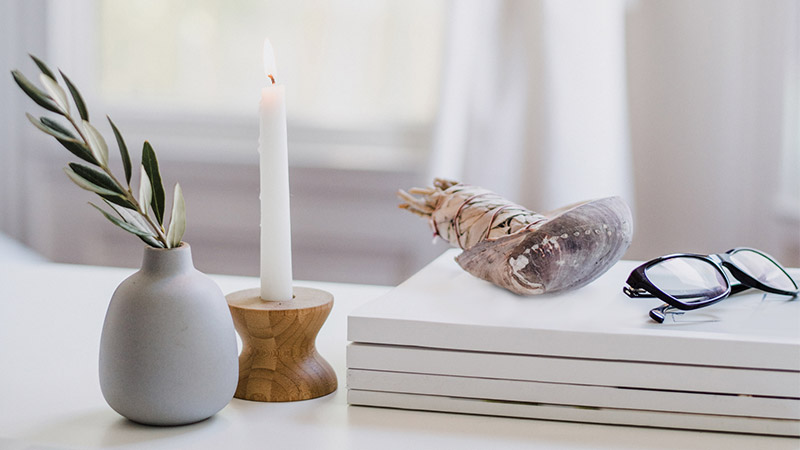 Free 5-minute Quiz
Learn 10 ways to level up in your career and stand out. So little time and so much to gain.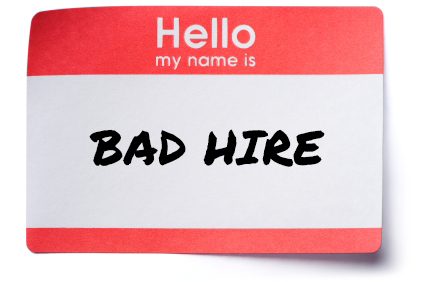 Calculate the Real cost of a BAD Hire
Did you know that 80% of turnover is due to bad hires? Here's an easy way to calculate the real cost of a bad hire for your business.
Why do you need them?
These tools are invaluable as they help increase efficiency in teams, reduce turnover, improve communication, reduce workplace conflict and stress, identify the best employees and grow them, and hire people ideally suited to the job. Creating a job match that pleases the employers and employees eliminates the high costs of a bad hire.
How do they work?
Each individual is guided through a series of questions online and then receives a report with their results. Typically this includes a trained, certified professional coach or consultant who will deliver the results and feedback to the respondent.
Can your talent diagnostic tools be used for hiring?
Absolutely! Our tools are perfect for hiring because they pass the legal and regulatory hurdles. Under the doctrine of disparate impact, employers may not use employment practices that, even though neutral on the surface and applied to all applicants or employees, disproportionately exclude members of a protected category.
Do Your Diagnostic Tools Have a Validation Study?
A company that values continually improving its assessment business wants to ensure that its instruments are validated. This process, which is best conducted by independent statisticians for the purpose of objectivity, includes everything from data norming to data analysis to structured equations sampling. This analysis assures you that the assessment you use fulfills not only your requirements but those expected by the market and regulators as well.
Do your diagnostic tools have an adverse impact study?
An adverse impact study determines whether you are discriminating against any protected groups of people. It is important that to ensure that any assessment tool being considered are found to be EEOC and OFCCP compliant.
How do your diagnostic tools differ from the competition?
Any reputable and validated assessment tool company should be able to answer this question in a way that shows that they are up-to-date on what is available in the market and the strengths and weaknesses of the instrument in question. This reveals that they are in the business of assessment tools and knowledgeable about their competition. Contact us and we will be delighted to provide this information.
Can your diagnostic tools be used in business?
Yes! Our tools are often used to improve communication skills, develop leadership competencies, decide on a new career path, or understand the best sales strategies. Employers use them to analyze job requirements to help find the best match in a new employee, to help employees communicate clearly with other employees and clients, and to effectively manage disputes and conflict when it arises.
What should I pay for them?
You get what you pay for… Not all assessments are created equal and this unfortunately leads to misconceptions. Using instruments that are not backed by research and validation can negatively impact you or be plain inaccurate. As your provider for product validation data before deciding on a supplier.