Testimonials
As a trusted business advisor, Adriana is best known for her 'Making It Happen' mindset.
Clients and partners, however, always say it best!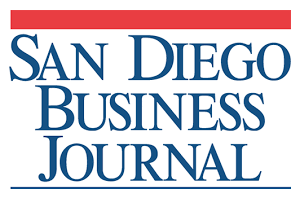 "well networked…internationally"
As creator of NanoTecNexus, Adriana Vela has been integral in bringing together entrepreneurs, scientists and venture capitalists interested in nanotechnology from across the globe. She is well networked in the life sciences and high-tech industries, not only in California, but internationally.
Katie Weeks
Reporter, San Diego Business Journal
"innovator and champion"
I have gotten to know Adriana over the past year and have admired her ability to connect with people in the life sciences through her leadership at NanoBioNexus and NanoTecNexus. She is an innovator and champion for the nanotech community and has helped to build a great deal of new business within that community. I am proud to call her a business associate and friend.
Jack Coats
CEO at CardioWise

"a visionary in the field"
Adriana has been a tremendous supporter of the IEEE SFBA Nanotechnology Council. She is a visionary in the field, not only because she is an excellent speaker and communicator, but also she has shown her ability time and again to create organizations to solve complex technical issues.
Jack Berg
Chief Technologist, American Semiconductor
"a trailblazer"
If you are interested in working with a trail blazer who carries the show by her sheer energy, you need to meet Adriana. She and I worked pretty close while starting NanoBioNexus. There were many obstacles along the way but Adriana was unwavering. Best of all, she delivers on her goods as she thrives in developing world-class organizations.
Aileen Alvarado-Swaisgood, PhD, MBA
Founder, Graphics Kicks and Molecular Alliance

"driven and tenacious at achieving results"
Adriana is a high energy, friendly, dependable, entrepreneurial person who is very driven and tenacious at achieving results. She is a pleasure to work with and will do well at what ever she commits herself to doing in a range of environments. I am particularly impressed with her breadth of experience in marketing and organizing forums for various technologies.
Jitendra Singh
Distinguished Technologist, Hewlett Packard Co.
"understands the importance of customer satisfaction"
Adriana is very organized and proactive in her creation and coordination of the many events that I have attended with her. She is a great person to work along side with and has a terrific personality. She has a great understanding of the importance of customer satisfaction and it is readily apparent in her efforts. I have nothing but positive things to say about Adriana.
Todd Peters
Roche Diagnostics
"knows how to get things done"
Adriana is a highly motivated, forward thinker – she is at the center of the nano community – and knows how to get things done.
Heidi Rataj
President, Medisode Media, Inc.

"excellent due diligence"
Excellent job you did in validating the Market for Plustream as part of our Marketing due diligence for potential investors. This was not easy given the parameters. The report you produced allowed us to assess our market potential and resulted in a significant change in strategy for the company.
Patrick Vallaeys
VP Sales & Marketing

"a rainmaker!"
Adriana is a rainmaker! She's extremely well connected, a savvy negotiator and understands what it takes to bring businesses together. We worked together to co-promote a newsletter for the nanobiotech sector and I'd be delighted to team up again.
Lynn Yoffee
Associate Publisher, National Health Information
"a dynamo…sees the future"
Adriana is a dynamo who makes things happen. Her focus and dedication to NanoBioNexus is outstanding. She sees the future and works hard to make it real.
Anette Asher
Founder & CEO of Care to Caregiver, CEO of CareZoom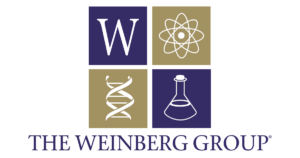 "makes a difference"
I have been impressed with Adriana's drive, intelligence and dedication to furthering the cause of businesses whose technologies are nano-based. She has and continues to make a difference for all concerned with ensuring a sound future for nanotechnology.
Michael A. Swit
Vice President, The Weinberg Group, Inc., a regulatory consultancy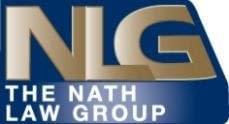 "great organizational skills"
Adriana is energetic and articulate, with great organizational skills. She is able to recruit professionals with diverse skills and get them working as a team.
Robert Cogan
Partner, The Nath Law Group
"lively, engaging, and professional"
I have partnered with Adriana Vela for over five years in her capacity as CEO of NanoBioNexus and have always found her to be lively, engaging, and professional. Adriana knows more about marketing and business than almost anyone I know. But, more importantly, she has the ability to communicate complex technology issues successfully to non-technical individuals and audiences and to bring diverse groups to consensus. I would recommend Adriana highly to anyone lucky enough to work with her.
Pamela Bailey
President, tinytechjobs
"great results"
Adriana has always delivered high value, high energy and great results. It is a pleasure working with her.
Russ McBrien
Director, Blue Shield of California

"proved very valuable and opened doors"
Adriana's research indicated significant issues within the developing Content Delivery Network (CDN) market, and her early prognosis allowed us to significantly change our strategy. Her strategic industry contacts proved very valuable and opened the door for later discussions.
Andy Hospodor
Founder & CTO at Plustream
"a true visionary"
Adriana is a true visionary in the emerging field of nanotechnology. She has the ability to create an organization to address complex technological issues and make them understandable and approachable by all different stakeholders.
Larry Bock
Serial Entrepreneur, Venture Capitalist, and Philanthropist

"high-energy, creative"
Adriana is a high energy, creative person who brings great leadership and organizational skills to every facet of her work. And, she is a fun person to work with!
David Birnbaum
Director, Hewlett Packard
"an undeniable asset"
Adriana is a dynamic, confident leader and consistent achiever. She meets objectives every time and easily orchestrates a wide array of people and programs. A self starter, Adriana has demonstrated she can start with a concept and build it into a reality that exceeds expectations. She is an undeniable asset on, and adds significant momentum to, any project she jumps into.
David Cobleigh
Retired, Hewlett Packard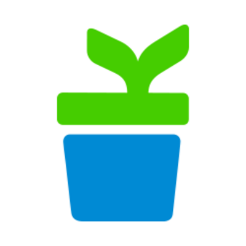 "generated tons of value"
I have been witness of the way she has build up her organization, not only by gathering the most influential leaders in nanotechnology industry but also with a clear vision, deep understanding and ability to set a course and execute a plan for continued growth in changing times. I am truly convinced that Adriana has generated tons of value to NanoTecNexus which is already recognized by the community.
Adalberto Flores Ochoa
CEO at Kueski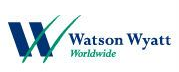 "innovative and forward thinking ideas"
Adriana is a creative, high energy marketing professional, with innovative and forward thinking ideas. My experience with her is that she gets the job done and with a healthy dose of fun along the way. I love working with Adriana and would recommend her services to any company's performance strategies.
Jan Hunter
Consultant, Watson Wyatt Worldwide
"sets very high standards"
I have known Adriana for several years since HP. She sets very high standards for herself and is a 'make it happen', 'get it done' kind of professional. She takes on the challenge and aggressively drives to success.
Feisal Mosleh
Chairman of Juldee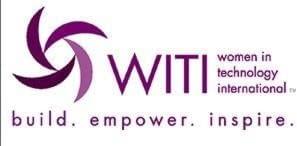 "forward thinking win-win person"
Adriana is a forward thinking person. She consistently looks for and actively pursues win-win opportunities in business, professional organizations and communities. It is a pleasure working with Adriana because she focuses and takes pride in delivering value and maintaining high standards in all her work. I look forward to working with her again in the future!
Molly Tanouye
San Diego Leadership Council – WITI, Women in Technology International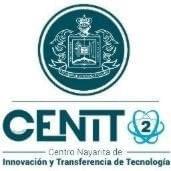 "a great asset to promote business"
Adriana is a great promoter of innovative business. She has done a lot of work to help developing successful biotechnology and nanotechnology companies. Her bi-cultural background is a great asset to promote business in Latin America and Spanish speaking countries.
Carlos Duarte
CEO, CENI2T

"transforms ideas and visions into reality"
Probably the most talented woman I know. Adriana has the ability to transform ideas and visions into reality. She does this with panache, skill and determination. Always a team player, she constantly shows her gratitude to those lucky enough to work with her. A respectful, ethical and gracious individual, I would recommend her and the quality of work without hesitation.
Arabella Harrington
CEO, Defense Technology Analysts, Inc.
"her skills and extensive network..were invaluable assets"
Adriana has a fantastic ability of bringing people and resources together to serve a common business goal. Her organizational skills and extensive network in industry and academia were invaluable assets during the planning and execution of the life science program at the Swedish-American Chamber of Commerce's international E-Days conference in San Diego.
Nils Olsen
VP of Quality at Sangart

"continues to impress"
Adriana is bright, energetic, and proactive. I continue to be impressed on how she can bring groups together that are synergistic and energizing.
Laurie Hill
Patent Associate, Morrison & Foerster LLP
"ability to add value wherever she goes"
I've gotten to know Adriana over the past several years and witnessed her grow NanotecNexus (then NanoBioNexus) from a concept to a thriving reality. Adriana has an uncanny ability to add value wherever she goes. She's a champion networker, diligent event planner, and savvy professional within her field.
Christian Braemer
CEO of Benefunder

"a powerhouse"
Adriana is a powerhouse with an extensive network of contacts in the nanotech and biotech world. I trust her to do what she promises while bringing all her talents to any project she engages in.
Brian Lundquist
CEO, 7th Wave, Inc. and Nanotechnology Now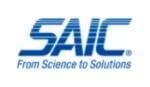 "energetic and very professional"
Adriana has brought insight in to the potential R&D capabilities of the San Diego, California and Baja California, Mexico region. She is energetic and very professional.
Flavio Olivieri
US/Mexico Project Manager, SAIC